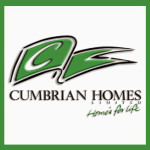 Metcalfe Plant Hire's Contracting Division are delighted to announce they have been chosen by www.cumbrian-homes.co.uk to undertake the infrastructure works, Section 278 works and full site drainage works on their prestigious Carleton Manor site at Penrith Cumbria.
We are delighted to be working with Cumbrian Homes once again, especially on this prestigious housing site in both Metcalfe Plant Hire and Cumbrian Homes' home town of Penrith.
Works on site have already commenced.
For more details on the Cumbrian Homes – Carleton Manor site visit their website http://www.cumbrian-homes.co.uk/Carleton-Manor-Park for more details.